Have you ever gone home after a long day of work feeling like you are underachieving and not knowing how to reach your full potential? Every normal person has the desire to improve and achieve success in every area of life however we most people are unsure what their life goals and therefore feel like they are wasting their potential. Sometimes these goals exist, but they seem almost impossible to achieve. Reaching your full potential means making the most out of the life that you are living and seizing every opportunity that comes your way. This article will introduce a few steps that will help you achieve your potential.
Embrace who you are:
Self-awareness is an essential skill. You will never be satisfied in life if you are constantly trying to become someone else. Reaching your potential requires acknowledging your true self and trying to become the best version of who you are by defining your strengths as well as your areas of weakness and seeking progression.
Set Micro Goals:
Scientifically proved, setting goals makes it easier for people to get what they want to achieve. Write down a list of realistic goals and commit to it. Your goals need to be specific and small as it is easier to notice improvements and see results. Ticking off these small goals will also keep you motivated and lead to bigger achievements.
Be confident:
"There is no man living who isn't capable of doing more than he thinks he can do". Self-confidence is a key to everything in life. This is not only limited to believing in yourself, but also to being optimistic. Negative thinking will slow down your progress and demotivate you. You should also never compare yourself to others as everyone has their own great potential. Instead, let those who have chased and achieved your dream be a role model for you and follow their path.
Do Not Give Up:
Nothing great in life comes easy, hence you should stay persistent and focused. There will be hard times and sometimes success may seem impossible but one thing to remember is that hard work pays off.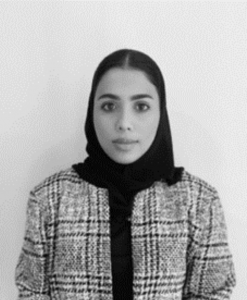 Written by: Eman Al Mansoor
Senior Recruitment Resourcer / Internship Program Manager